COVID-19/Coronavirus
Brown Automotive Group Statement regarding COVID-19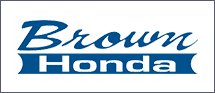 Dear Friends and Neighbors,
As the spread of COVID-19/Coronavirus continues and the facts on the ground shift daily, we want to ensure you stay informed on everything Brown Automotive is doing to ensure our establishments remain clean, hygienic and healthy environments for you. As of now our business remains open during our regular hours, and we are committed to helping with all your automotive needs while keeping the health of our employees and guests at the forefront.
The health and safety of our guests and staff is, and always has been, our top priority. While we all evaluate our daily routines, we have further strengthened all cleaning protocols and have taken the following additional precautions to help prevent its spread:
Closely monitoring the advice and guidance from the Centers for Disease Control (CDC).
Increased the frequency for disinfection of high-touch areas throughout our establishments.
Encouraging staff who exhibit any flu-like symptoms to stay home. Managers will send home any staff member who exhibit signs of illness.
Implementing heightened sanitation and hand-washing procedures for all staff.
Discouraging all personal contact within our stores, including shaking hands. We'll greet you with a smile, a smile is our handshake here at Brown.
With all of that said, our hygiene efforts are still only part of the battle. We encourage everyone to comply with CDC guidelines for dealing with the outbreak, including:
Frequently wash your hands with soap and water for no less than 20 seconds.
If you or someone you are close with has a fever or cough, please stay home.
Avoid touching your face.
Avoid close contact with people who are sick.
Cover your mouth and nose with a tissue when you cough or sneeze or do so into the inside of your elbow.
Clean and disinfect frequently touched surfaces.
If you have any questions, comments or concerns, please feel free to contact us.
We are confident that the steps that we all have already taken, and the ones we haven't yet learned of but will put into action, will help to mitigate the risks of COVID-19 spreading in our area. If anyone knows of anyone who may need help during this time, please let us know and we will do what we can. If anyone has any questions, concerns, or ideas please don't hesitate to communicate those to us!
Sincerely,
The entire Brown Automotive Group Family